Scope oF Cover / Type of Cover
Comprehensive
Third Party,
Fire & Theft
Third Party
Your car, accessories & spare parts
accidental loss or damage by the
loss or damage by theft
accidental loss or damage by other
insured causes
accidental loss or damage to
windscreen
Your legal liability
death or bodily injury to third party
loss or damage to third party
property
your legal costs and expenses
Othef benefits.
Towing to repairer or place of safety
following accident or breakdown
(up to S$300)
Personal accident benefit for you
(opts S$50,000)
Merical expenses for you and your
passengers (up to S$1,000 per person)
Legal aid for defending third party
bodily injury claims (up to S&3,000)
What is the Motor Claims Framework (MCF)?
The Motor Claims Framework (MCF) was set up to provide a comprehensive service for all motor insurance claims. It allows motorists to make motor claims in a simple, hassle-free and speedy manner. Motorists also benefit from a greater pool of certified motor repair workshops and related services. Key points of the Motor Claims Framework (MCF)
1. In case of accidents, you should…
– Exchange particulars of involved parties including Name, NRIC/FIN, Telephone Number, Address and Insurer. Take note of the vehicle numbers and do take digital photographs (e.g. MMS) of your accident vehicle which can be included during the e-filing of accident reports later.
– Call your insurer's hotline for a tow truck or for further advice on the accident.
– Report and bring your accident vehicle (whether damaged or not) to the approved reporting centre/authorized workshop within 24 hours or by the next working day.
– Avoid all unauthorized tow-truck operators or repair workshops.
2. The benefits of reporting Reporting within the stipulated time (24 hours or by the next working day) will allow you to avoid potentially higher costs from exaggerated claims. It is important to note that ALL incidents must be reported to your insurer within 24 hours or by the next working day. You must report regardless of whether the incident is trivial, there is no visible damage, or you're not claiming from third parties or any insurers.
3. Should you fail to report the accident… Your claims may be prejudiced or declined by insurers later. Failure to comply with the new policy condition will be seen as being "in breach" of the policy's terms and conditions. That is, there will be no liability on insurer's part. Also, any non-compliance of this policy condition will result in a loss of your NCD (No Claims Discount) upon renewal of your policy.
Information from Motor Claims Framework. Click here for souce and more information on MCF
Otherwise, a police report should be made within 24 hours of any accident that involves
1. Damage to a government vehicle or property.
2. A foreign-registered vehicle
3. A hit-an-run incident

Payment mode
Credit card ( 0% interest free, up to 12 months installment plans available. Vary between companies) / Cash/ Cheque/ Bank transfer

Where can I send my vehicle for any repairs?
Please refer to your Auto Certificate of Insurance for the list of authorized workshops where you may send your vehicle for repairs. Workshops information can be found in most of the insurance companies' website.

What is the benefit of naming additional drivers in the private car policy?
By naming the additional drivers in the policy, you will pay a premium that reflects the risk profiles of the drivers. The named drivers will enjoy the same excess as the owner and will not be subject to the higher excess imposed on unnamed drivers. Besides the owner, you are allowed to include up to two named drivers in your policy. If you are not driving you should include the name and details of the primary driver.The named drivers that you opt to include in your policy must be those, besides yourself, who use your car often. Therefore, it is not restricted to family members only. Additional top up of 10%-20% of the original premium, to include name driver in the insurance policy.

What are the countries covered in my policy?
Your policy covers you when your car is in Singapore, West Malaysia and Southern Thailand (this is the part of Thailand within 80km of the border between Thailand and Malaysia.)

Do I need to pay any excess under the Third-Party Fire and Theft plan?
Yes, you will have to pay an excess of $600-$1000 SGD if your car catches fire or is stolen.

Why I should not just renew my motor insurance with my current insurer?
Due to the high claims in Motor Insurance the premium have went up,your current insurer might not be able to give you a competitive rate We are confident we can do better than your current insurer and help you to save money on your motor insurance.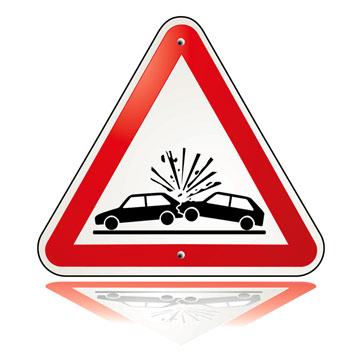 Types of Car Insurance

1 Third Party Only Coverage, which covers:
– Death or injury to other parties
– Damage to other parties property

2 Third Party, Fire and Theft Coverage, which covers:
– Death or injury to other parties
– Damage to other parties property
– Fire damage to, or theft of, your vehicle

3 Comprehensive Coverage, which covers:
– Death or injury to other parties
– Damage to other parties property
– Fire damage to, or theft of, your vehicle
– Accidental damage to your vehicle
– Personal accident cover (for private cars only)
– Medical expenses (for private cars only) Optional Benefits for Comprehensive Policies (which may be subject to payment of additional premium)
– Windscreen damage
– Damage arising from riot, strike and civil commotion
– Damage arising from flood and windstorm
– Liability of passengers for acts of negligence
– Personal accident benefits for passengers
– Additional excess – No-Claim Discount protection (for private cars only)

No-Claim Discount (NCD). The NCD reduces the policy premium for the following year.

Private car policies
Commercial vehicle and motorcycle policies
Period of insurance with no claim
Discount on renewal
Period of insurance with no claim
Discount on renewal
1 Year
10%
1 Year
10%
2 Year
20%
2 Year
15%
3 Year
30%
3 Years or longer
20%
4 Year
40%
5 Years or longer
50%
What are the factors affecting your premium?
1) Licence- New / Senior Driver
2) Size and age of car- The engine capacity and age of the car play a large part in determining the cost of your premium.
3) Age of the driver
4) Value of the car
5) Driver's experience
6) Occupation (Indoor/ Outdoor Job scope)
7) Excess amount ( Range between $300 to $2100)
8) No Claim Discount ( up to 50% for Motor and up to 20% for commercial)

To understand more about motor insurance, click here to visit Tan Kim Lian's blog to educate yourself even further. We are committed to serve you better. Contact us now! Click here to request for a quotation now!