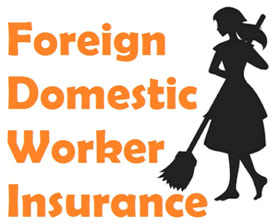 All Foreign Domestic Workers, are required to deposit a $5,000 Security Bond with MOM. The security bond must be furnished prior to the Foreign Worker's arrival in Singapore, failing which entry into Singapore will not be allowed.

The security bond is signed between the employer and the Government. The Foreign Worker is not required to pay the security deposit.

The compulsory coverage as follow:

• Letter of Guarantee to Ministry of Manpower
o S$5,000
• Personal Accident
o A. Death S$40,000
o B. Permanent Disablement As per scale in Policy
o C. Medical expenses S$1,000
• Hospital & Surgical Expenses
o S$15,000 per annum
• Repatriation Expenses
o S$10,000


GET A NON-OBLIGATION QUOTE NOW!